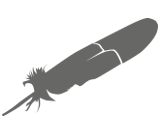 Organization and Resource Information
Canada Revenue Agency (CRA)
Qualified Donee - Municipal or Public Body Performing a Function of Government in Canada
Program Summary
CRA maintains a listing of eligible organizations that meet the requirements as a qualified donee. Being a qualified donee increase the opportunities for grant funding through community foundations, and other charitable organizations.
Eligible Recipients
Generally, a public body has a governance purpose and is accountable to those governed, regulated or represented by it.
Generally, a public body is:
1. An Indian band as defined in the Indian Act with procedures to elect Chief and council.
2. Other Aboriginal governments with election procedures.
3. A body (whether incorporated or not, the members of which may be elected or appointed) established under or as a result of implementing a statute with specific authorization and duties assigned by the statute to the body to develop, administer or regulate governance functions.
Further, in our view, if a public body is incorporated, the federal government or a provincial or territorial government, or the "public" that the corporation is serving or representing should have some specific control over the actions and operation of the corporation and the corporation should be accountable to either that government or that public.